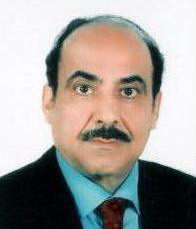 The International Iraqi Medical Association (IIMA) website contains information about the Association, including mission statement, rules and regulations, various IIMA committees and information of IIMA activities. The website also publishes social and professional news and events related to its members.
Registration is free of charge and you can start your registration by clicking on the link titled new member that appears to the Right and any physician, Dentist, Pharmacist, Medical Basic Sciences, and Medical Students have the right to register regardless of his nationality and working place.
We have set a target of increasing the number of Members in IIMA to 50,000 over the forthcoming years.
Best regards / May 2005
Total number of IIMA : 10573

IIMA Number

Name

Country Resident

Specialty

10573

Hanan Ahmed

United Arab Emirates

Non Medical

10572

Dr.Syed Ali Raza Naqvi

Iraq

Cardiology

10571

Mohammed Khorsheed Zainalabdin

Iraq

Rheumatology

10570

Ramadhan Mahmood Alomar

Iraq

Family Medicine

10569

YUSRA YAHYA MAHMOOD

Iraq

General Practitioner

10568

Zjian Muhammad Ommar

Iraq

Obstetrics and Gynecology

10567

Dr Adil munshid Abed

Iraq

Surgery – General

10566

Maha Mohammed Sarheed

Iraq

Surgery – Trauma

10565

eman

Iraq

General Practitioner

10564

MonatLar

Bahrain

General Practitioner

10563

Abdulmalic

Iraq

Anesthesiology

10562

Hussein Albayati

Iraq

Medical Student

10561

Betnahrain Philip

Iraq

Medical Student

10560

Shams mohammed

Iraq

Medical Student

10559

Sama mohammed almuhja

Iraq

Medical Student

10558

Dania Mautasem Abdullah

Iraq

Medical Student

10557

Ali hassan badir alriyahi

Iraq

Medical Student

10556

Amna Hafedh Aziz

Iraq

Medical Student

10555

Raoof Arif Azeez

Iraq

Medical Student

10554

Samera hussein ali

Iraq

Anesthesiology